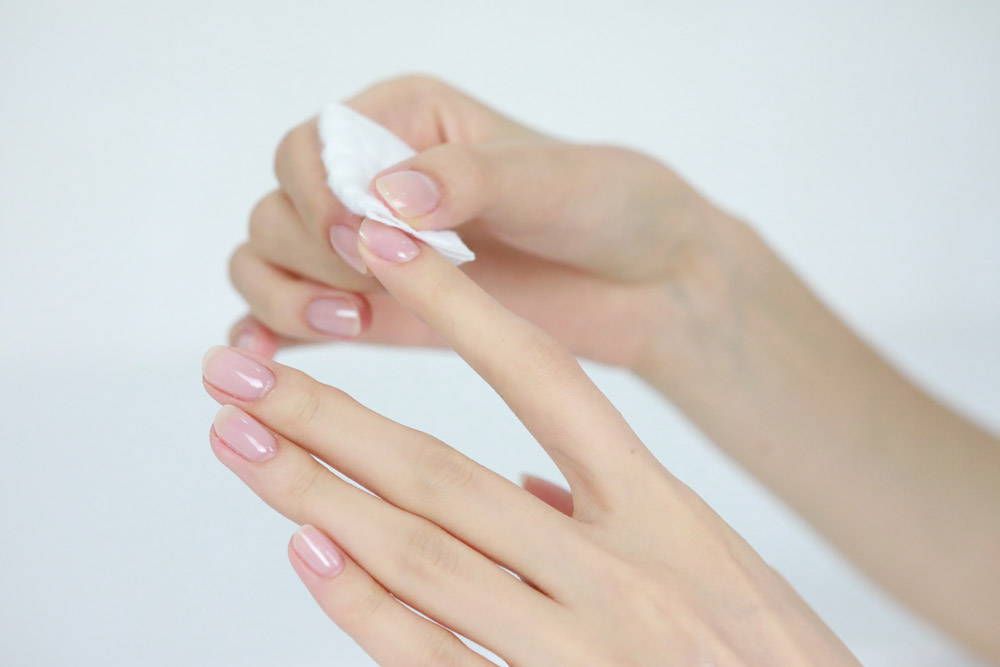 Make your nails are free from oil and cream
Apply base coat to have smooth nail surface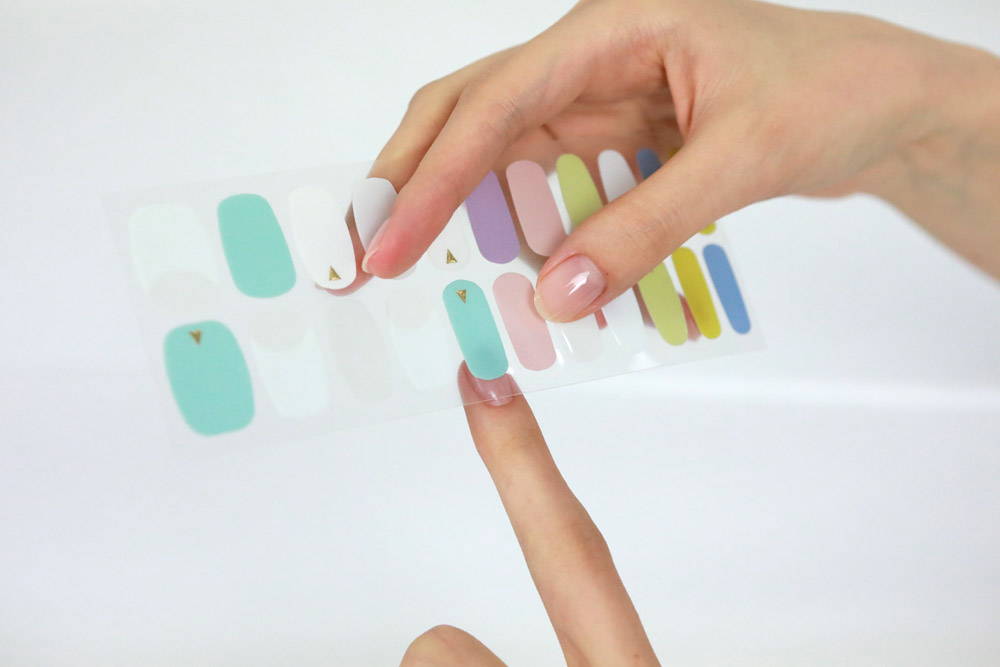 Choose the proper size of the strips for your nail
TIP Choose the strips slightly smaller than your nail sizes for strong adhesion and better look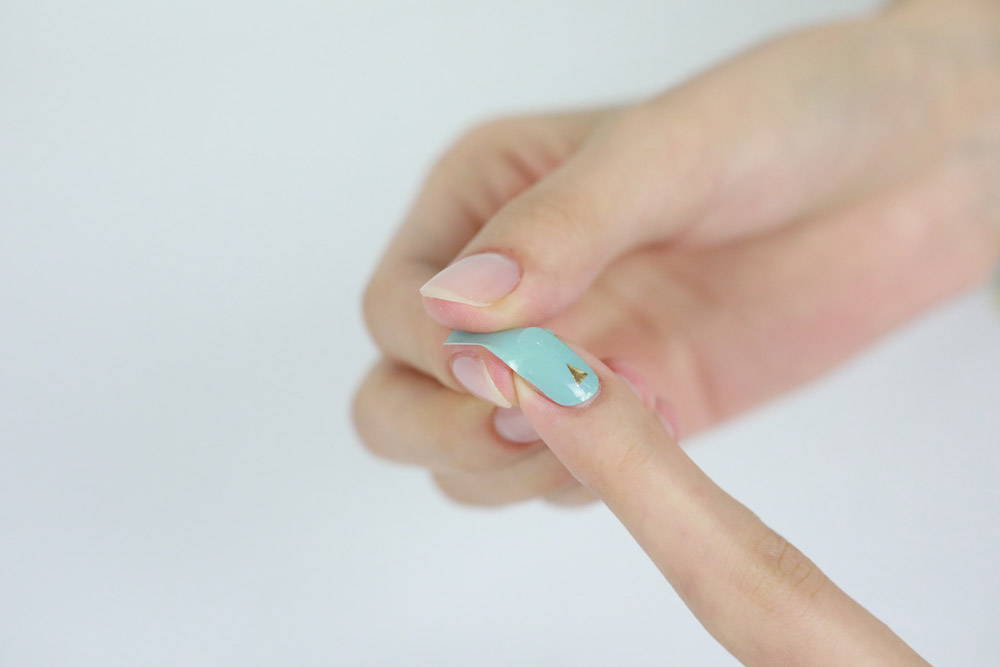 Apply the strips from center down to nail edge and side to side
Place it from the cuticle line. Press down firmly and hold for 5 seconds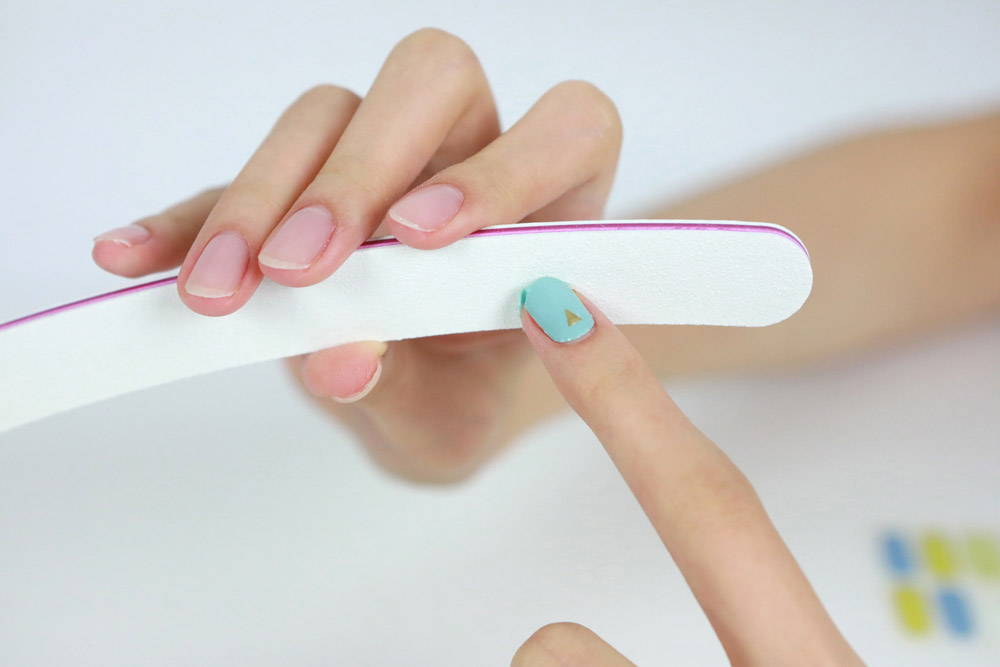 File Excess strips off
Gently file off using only downward holding the nail file at 90 degrees.
Gently peel off the nail strip
Peel off the nail strips from the Cuticle line.Roll it out to avoid nail damage
What should I do before I put it on?

All you need to do is wash your hands with soap and avoid oil or hand cream BEFORE you apply Strips.
Why are strips shrank after I apply?

You probably pull/ stretch it out when you file off the strips.
Please do not pull it out. It will naturally come off after few times of filing.
My nails are broken and damaged. Can I apply it?
We recommend you not apply it if you have any damages on your nails.
Please take a good care of your nails first.
Is it damaging my nails if I wear?

NAILPOP Strips doesn't damage you nails as it is free of toxic glue.
However, we recommend you wearing it less than 2 weeks.
Can I wash my hands after I apply Nailpop Strips?

Please avoid washing your hands 1~2 hours right after you apply it.
As it is Gel based, it needs body heat to attach on your nails.
What should I do if some of the tips are lifted?
If it is not strongly attached, the edges tend to be lifted after shower or any active activities.
Please blow dry it for few seconds and push it down hard with a finger. It will be attached on your nails again.
Don't waste! Push it down Again!
How can I keep it longer?

The top coat will give an extra power to keep the strips longer and if you blow dry to the strips before you apply, the heat makes the strips softer.
So you can easily apply and it will strongly attach on your nails.
You can simply peel it off. Please peel it slowly and gently to avoid any damages to you nails.
Why is the Strips get hard?
Gel Nail strips could be hardened if you keep in cold temperature (or Air conditioned room).
In that case, please blow dry it for few seconds then it will be softened again.
What is the expired date?

We recommend you enjoying the strips in short period of time and keep it in the room temperature with sealed pouch.
Since it is 100% Gel based, Strips are sensitive to cold temperature.